WSTA/AADT Tire Program Contact
Vivian Mercader
Tire Account Manager


(909) 969-1375


tires@westrk.org
PROCEDURE FOR MICHELIN NATIONAL ACCOUNT TIRE GROUP DISCOUNT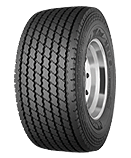 Valid Credit Card must be on file with WSTA before purchasing any Michelin products.
Please fill out, sign and return the credit card authorization form to WSTA.

Download the Credit Card form at: WSTA Stored Credit Card Form
Fax: 909-985-2348
lorraine@wstrk.org

TIRE PRICING: You must call WSTA first before walking into a Michelin dealer. Dealers will not have our discounted pricing, Dealer is only taking your tire order.
(909) 982-9898
Monday – Friday 8am – 5pm
TIRE ORDERING: Once you are at a Michelin authorized dealer, have your tire dealer sales representative call WSTA and request a PO (Purchase Order) number for the tires you are purchasing. WSTA will charge all local state, and city taxes and any tire environmental fees.Note: If you are leaving your tire casing at the dealer, you may be charged an Environmental Fee of $1.75 per tire, Mounting and balancing will be charged separately.
 A paid receipt will be mailed to you by WSTA.