Broker Bond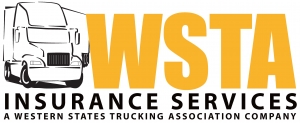 Are you in Compliance with the Broker Bond?
As of January 1st, 2011, through AB 145, all Truck Brokers of Construction Services are requried to obtain a $15,000 "Truck Broker Bond".
If you do not obtain this bond, you may be subject to a $5,000 fine.
A Truck Broker is defined as "an Individual or Company who arranges for the truck transportation of cargo belonging to others for compensation, utilizing for-hire carriers to provide truck transportation within the Construction Industry." basically, if you are a trucker of construction material and handle other truckers' money, you will be required to obtain this bond.
WSTA Insurance Services has arranged an exclusive preferred program through South Coast Surety – an admitted A+ rated surety carrier for this mandatory bond. Our exclusive program will allow you access to special rates.
Also, Western States Trucking Association (WSTA) members may receive an additional discount off these already preferred rates.
Please call Chris Mitchell or Armando Guzman
909.982.9898
and ask about the Broker Bond.
It's that easy!
Note: Remember to Sign, Date and
Fax your Application to
909.985.2348
or email your scanned document to
---
According to California Broker Bond rules, all bonds must be posted publicly. WSTA can post your bond on our database at no charge.