Attention WSTA members: You can now access the Blue Cross/Blue Shield preferred provider network, available in all 50 states plus the District of Columbia and Puerto Rico. We are offering the CapCare Member Benefit Program through our partnership with Marnie Hill at Benefits Exchange Alliance.
As a member, you will have the opportunity to participate in healthcare related benefits that include health insurance as well as prescription benefits, life insurance, accident, and various educational programs.
For more information, and to take advantage of the membership benefits, please contact Marnie Hill at 949-900-9533, email mhill@bxall.com, or fill out our online form here.
AN EXCLUSIVE MEMBER BENEFIT
A Comprehensive Membership Program for Groups as Low as One (1)
Access to BCBS national network (Blue Card)
ACA compliant health benefits
Available to sole proprietors and 1099 contractors
Fully funded program
In-Network coverage in all 50 states, plus DC & Puerto Rico
4 tier rates nationwide – No age rating, no census needed
Coverage cannot be denied (no pre-existing limitations)
100% preventive care as required by the Affordable Care Act
Participants benefit from large group rates nationwide
Concierge access and support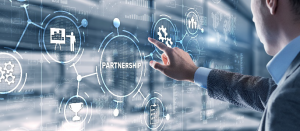 How does the Program Work?
The CapCare Program is an invitation only program available to WSTA. Members who choose to join will have access to benefits which include life insurance, accident, and health insurance as well as prescription benefits.
Employees of an employer that is an active member of WSTA are eligible to participate in the CapCare Program.
An employee is eligible to participate if they are actively at work and paid by an employer that is a member of WSTA.
About CapCare
CapCare was founded on the premise of providing a single-source, turn-key employee healthcare solution to businesses seeking innovative alternative risk management solutions for their employee healthcare programs that are affordable and more transparent.
Our team specializes in the designing, implementing, and servicing of healthcare benefit solutions to businesses and organizations seeking alternatives to the traditional health insurance marketplace with a focus on creating a friendly employee/member experience by reducing the friction between patient and healthcare provider – all at a lower cost with access to data-driven analytics.
The CapCare team understands the many complexities with the healthcare marketplace and can expertly guide business owners on getting more for their employees out of the dollars spent on employee benefit plans.
Background Information
CapCare has created a customized health benefits program utilizing the national Blue Cross Blue Shield preferred provider network (PPO) that incorporates state-of-the-art technological applications with onboarding assistance and concierge access and support to participants enrolled in the CapCare Program.
The CapCare program is offered on an invitation only basis to qualified organizations including, but not limited to; (a) associations, (b) professional employer organizations (PEOs), (c) Co-Ops, and (d) other organizations that have businesses as members.
Voluntary Life and Supplemental Health Plans
Empire-Anthem supplemental Health plans were designed to help protect their members for the unexpected. They provide peace of mind – and financial protection – by closing coverage gaps and providing benefits when they're needed most. These products provide fixed cash benefits directly to employees in the event they are faced with specific acute medical events. The benefits are independent of their core medical coverage and the member can use them for any reason.
No medical questions required to enroll, pays lump sum benefits when covered event happens, can help pay for out-of-pocket medical costs, extended continuation (1), no pre-existing condition limitations (2) and cash benefit paid to you, so you decide how to use the money.
Empire Accident Plan
Empire Specified Disease Plan
Empire Hospital Indemnity Plan
Anthem Voluntary Life Plan ($10K to $100K benefit offered)
Extended continuation may not be available in all states. Remains in place as long as the group policy is not terminated.
Covered accidents or illness must occur after the effective date.

To receive additional information on the CapCare program sponsored by Western States Trucking Association Contact:
Marnie Hill | 949-900-9533 |
Online Contact Form
|
mhill@bxall.com
Caveat. CapCare benefits program is not an insurance program and is not marketed or sold in the commercial market or through brokers. The CapCare program is NOT an employer sponsored health plan, rather a member benefit that is offered through the employer's membership with a designated affiliated association or organization. Participants are accessing these member benefits by becoming an Associate member of the N.Y. PRACTICE MGMT ASSOC. It is the sole responsibility of the employer and employee to review the summary of benefits coverage as well as the summary plan documents to understand the benefits being offered or selected. All program partners, Benefit Development Consultants and Member Benefit Advisors are consultants and not brokers. These consultants are available to assist you with questions and provide education on behalf of the CapCare program. An employee of employer does not have a contract with such consultants